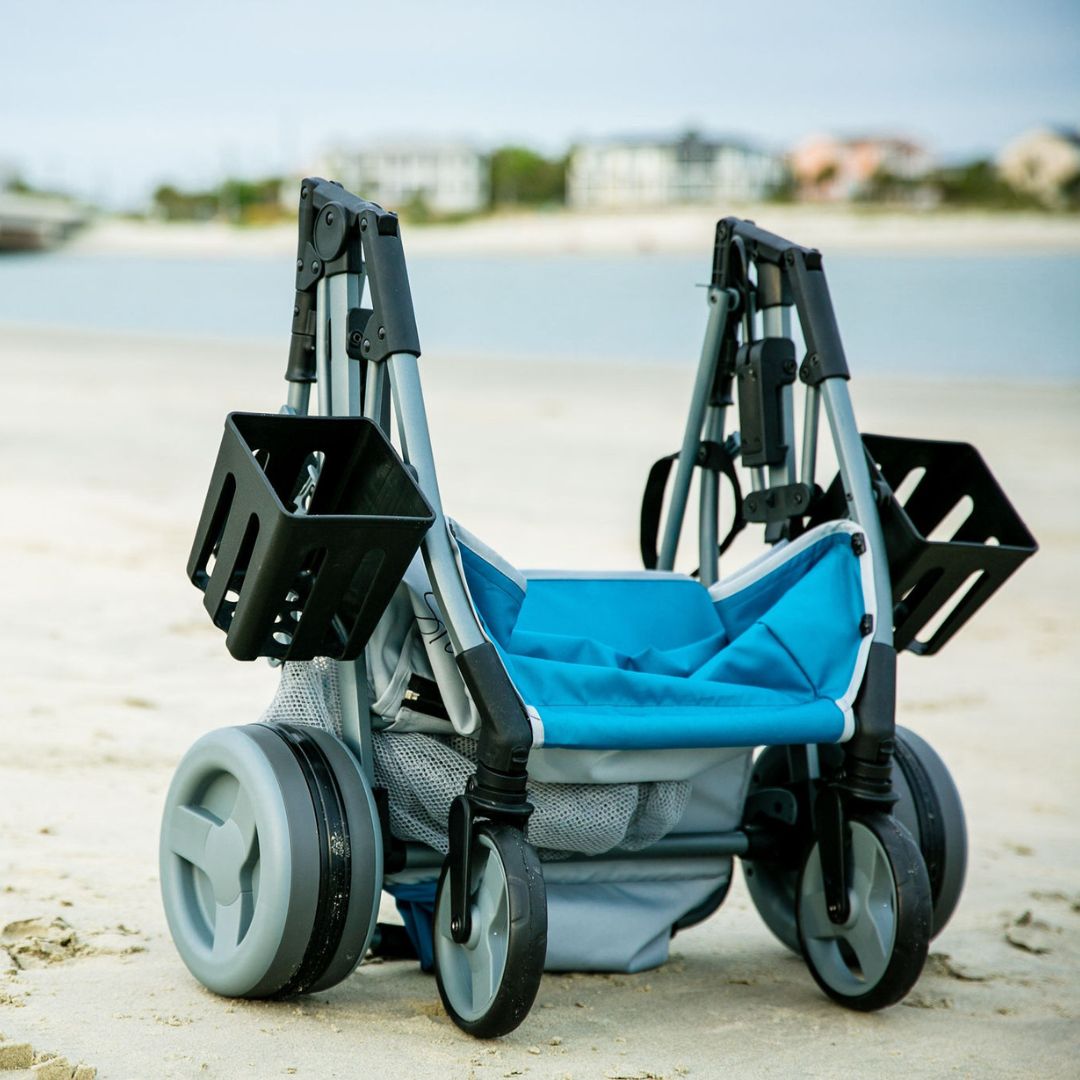 Strolee Complete Beach Bundle
Strolee Beach Cart ($149.99)
1 Additional Large Cup / Umbrella Holder ($12.99)
Beach Cart Travel Backpack ($29.99)
Beach Cart Rain Cover ($24.99)
2 Year Unlimited Warranty
FREE Shipping ($30.00)
BONUS- $30 Strolee Coupon For Future Strolee Gear

Total Value - $277.96
Add any accessory below and save 10% on your entire order!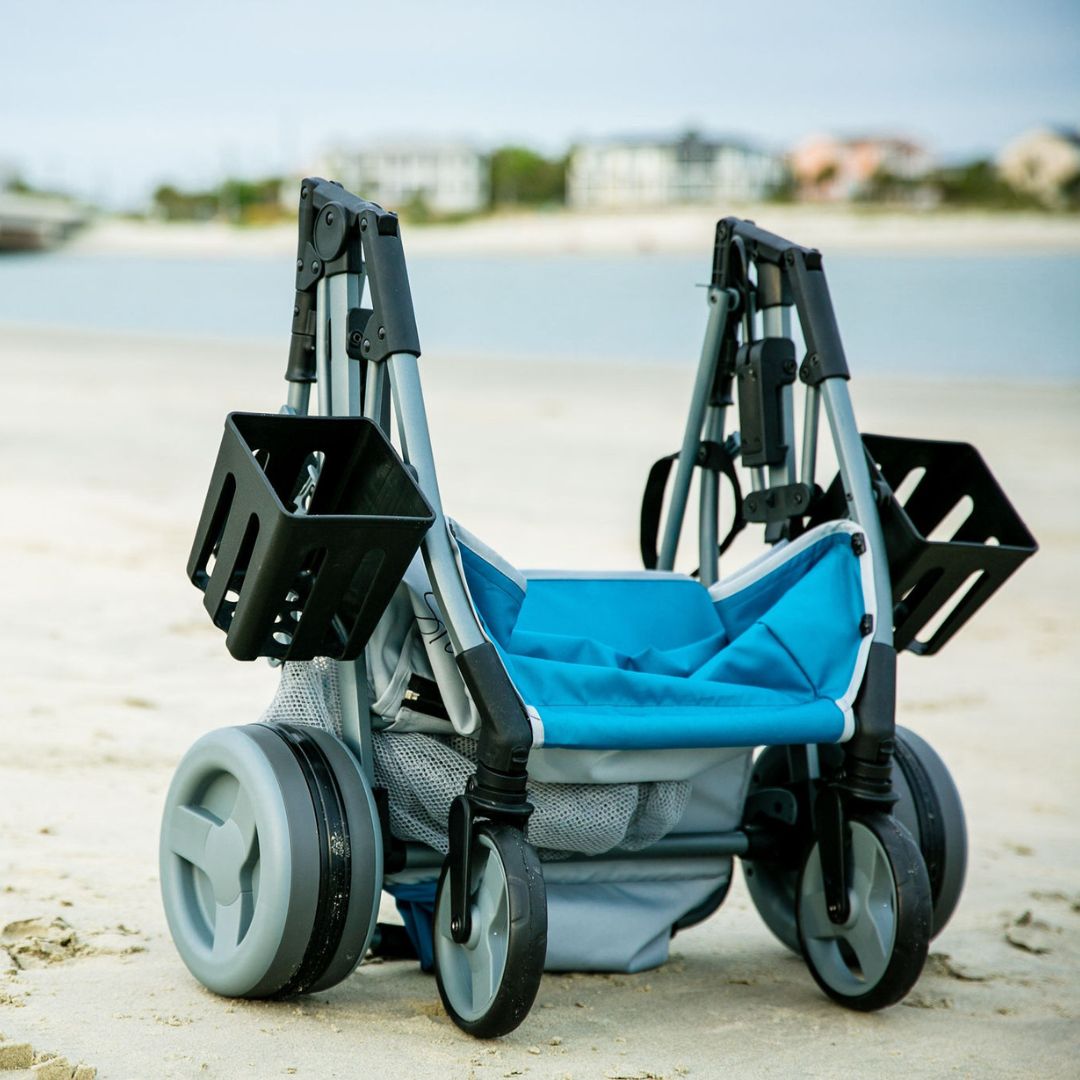 Your Ultimate Adventure Companion
Strolee is a versatile and innovative cart designed to simplify the lives of busy families on the go. Its sleek design, ease of use, and stress-free functionality make Strolee the perfect partner for conquering the world, one adventure at a time.
Frame
Lightweight, strong, high-grade aluminum frame
What's Included- Complete Beach Bundle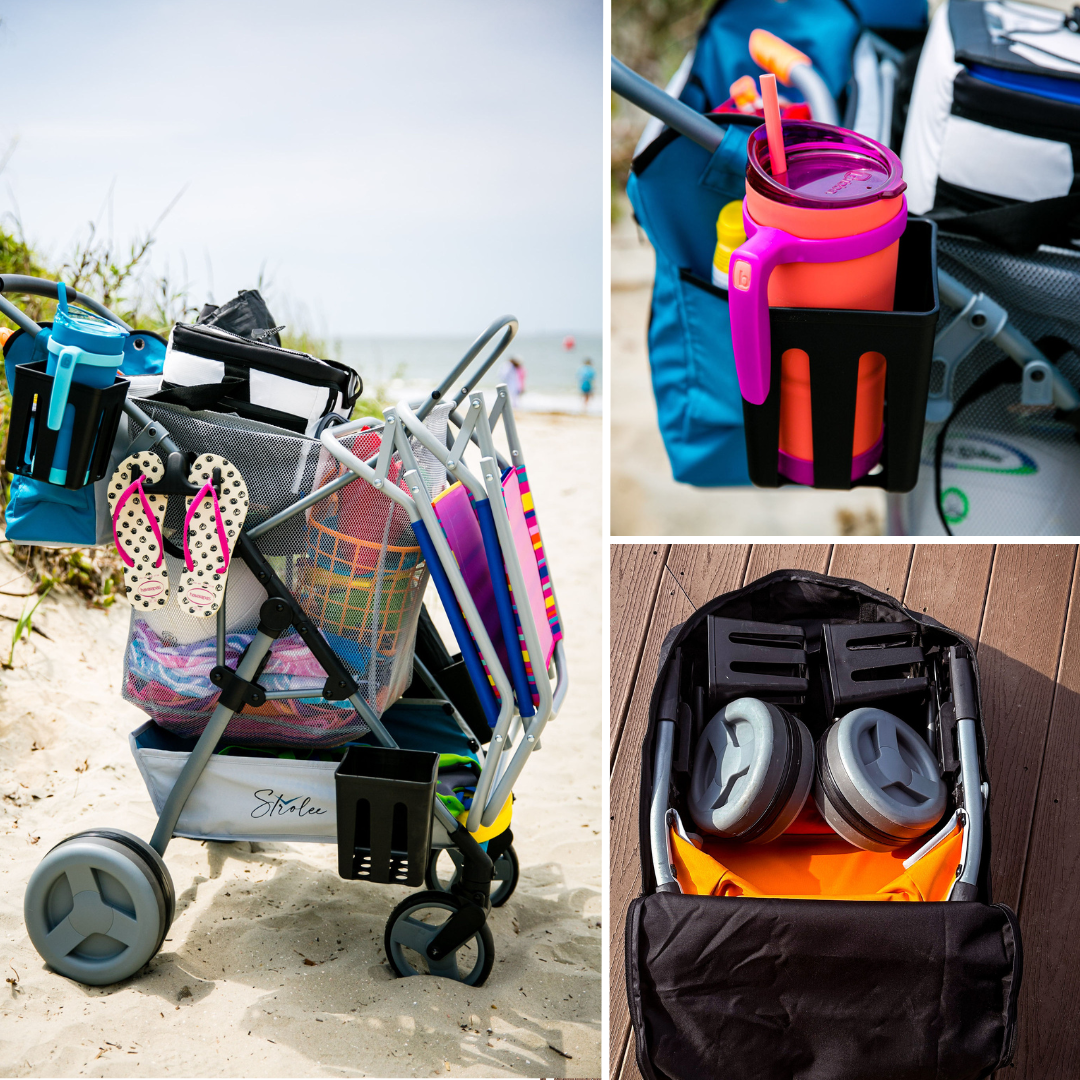 With Strolee, I became a Supermom
No longer burdened by heavy loads or overwhelmed by the logistics of outings, I could focus on creating beautiful memories and cherishing the time spent with my family!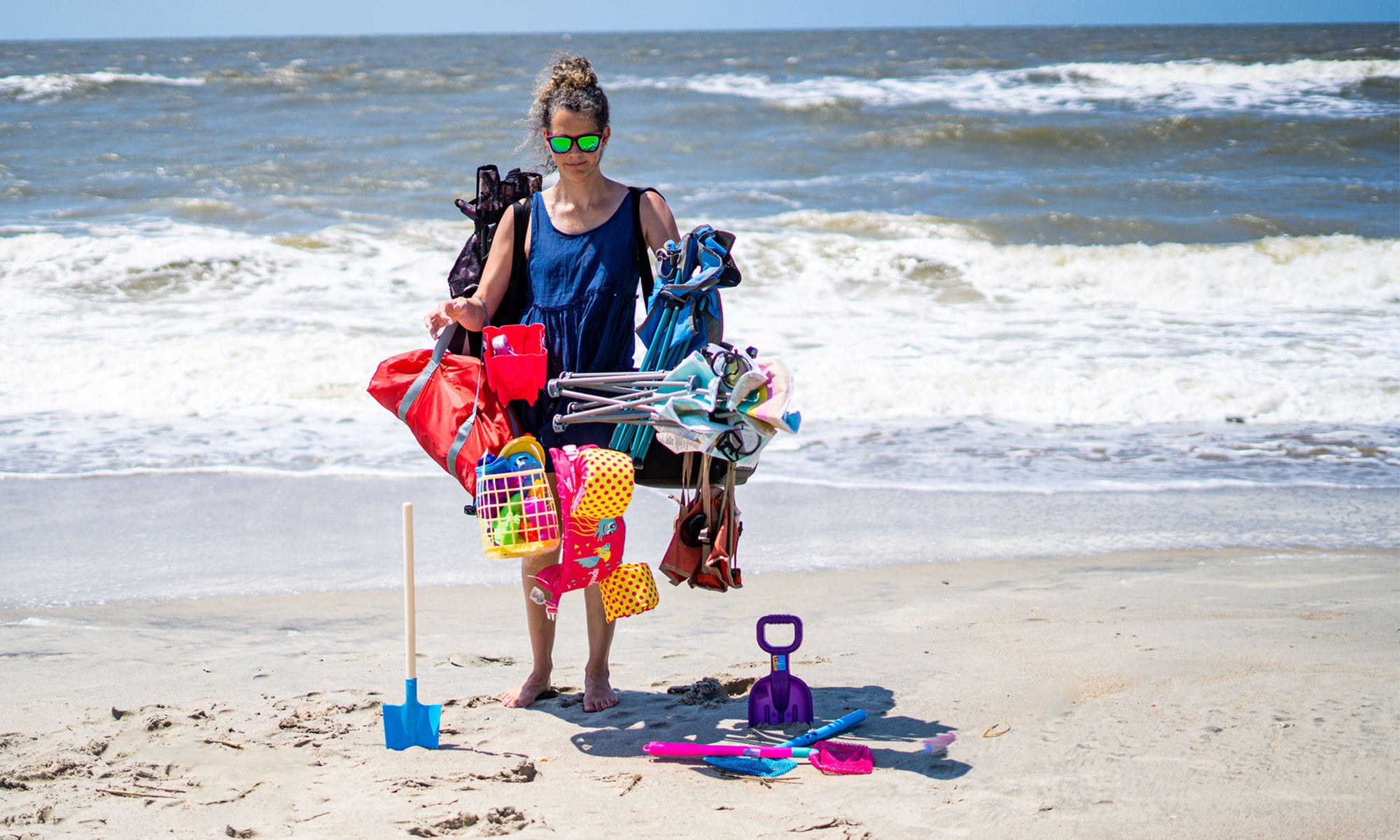 Before
After
How to use your Strolee
Make every family activity an enjoyable one with a cart so simple and lightweight your children can help!
Pack up your family's favorite items & adventure
Your Strolee cart has specially designed wheels for smooth, quiet maneuverability on any surface, including soft sand
Set up for a day of memories
Your Strolee Cart holds everything you need to make memories that will last a lifetime
Collapse and put away with ease
2 clicks and your Strolee can fit just about anywhere, even in something so small they call it a Mini
Enjoy Quality Family Time

By relieving you from the burden of heavy loads and logistical challenges, the Strolee cart allows you to focus on creating beautiful memories and cherishing precious moments with your family, ensuring that your outings are stress-free and filled with joy.
With ample storage space for oversized umbrellas, towels, and beach chairs, the Strolee cart ensures you can effortlessly bring all your beach essentials, enabling you to relax and enjoy the sun without the burden of carrying bulky items.
Smooth Effortless Maneuverability

The Strolee cart's versatile wheels offer smooth and quiet rolling on any surface, making it a breeze to navigate through different terrains including the dreaded soft beach sand
The Strolee cart provides a user-friendly and organized way to carry all your outing essentials, ensuring you have everything you need at your fingertips without the hassle of multiple bags or items scattered around. Including lawn chairs, sports equipment, cooler beach towels, sun screen, fishing poles, and just about anything else you can imagine!
With no tools required, setting up the Strolee cart is quick and hassle-free, saving you time and effort. Simply snap the wheels into place, and you're ready to embark on your adventures. - See How Here
Why families LOVE Strolee
"A lot of thought went into this!"
We purchased this item for a weekend-long outdoor event that we planned to bring our young kids (2 and 4) to & it did amazingly well!
While our kids are old enough to not need a stroller all the time, it doesn't mean that we don't need to carry a lot of stuff with us, and this fit the bill perfectly.

The detachable accessory bag may be our favorite part of the whole thing. We find it handy that we can just take it out and put it in the trunk when we get back to the car rather than having to unpack everything before folding the frame up.
"Beach must have!"
We sold our beach wagon for this and we are so happy we did!

This thing holds literally everything you would need to take to the beach for the day and then some for a family of 4! Worth every penny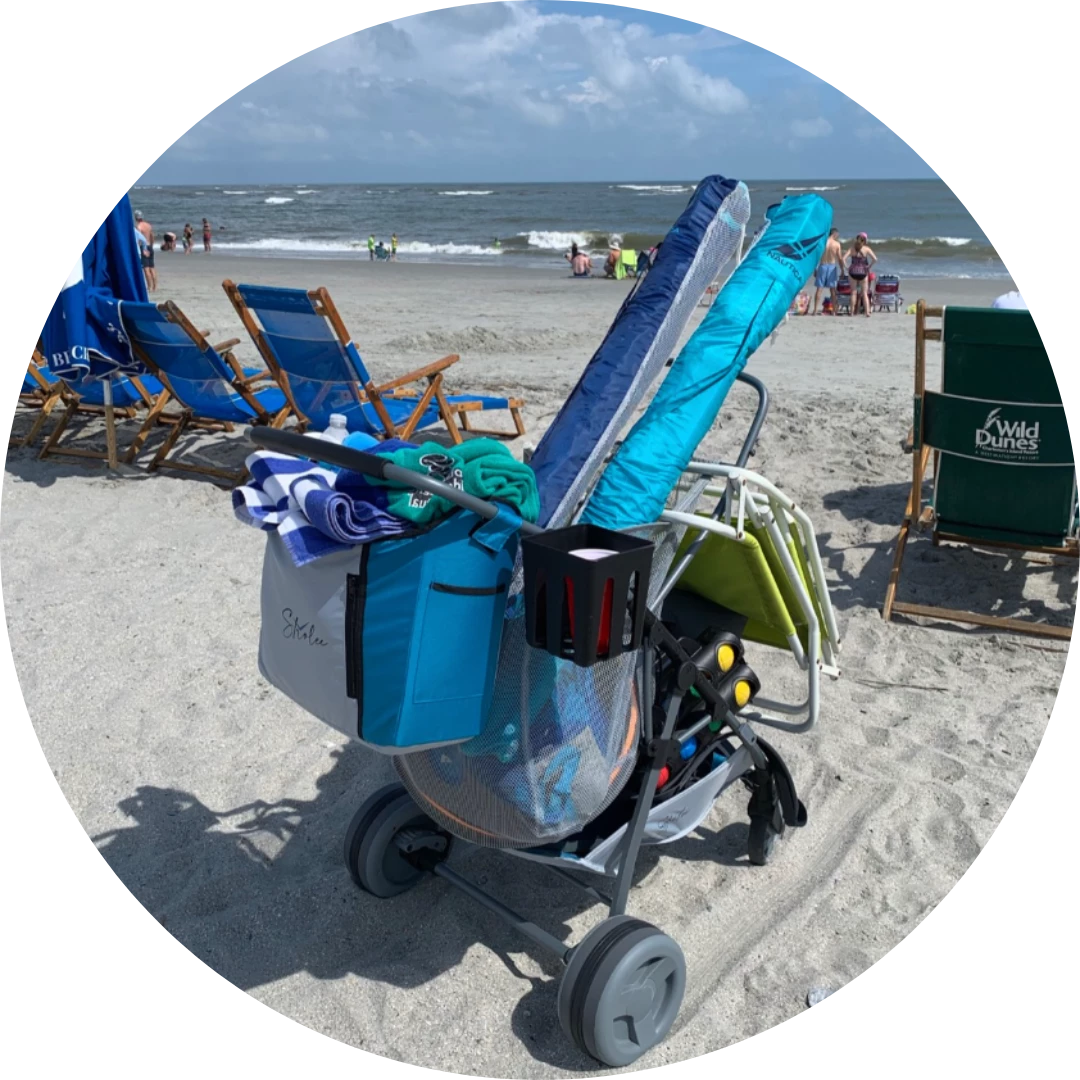 Such a great cart!"
Took just a couple minutes to put together the first time, my 4 year old grandson even helped!
It's super lightweight but very sturdy and has big rear wheels making it easy to get through the sand. We have used it all week on our beach vacation to lug beach umbrellas, yeti cooler, towels, boogie boards, and there's a convenient handle to carry beach chairs.
It also has two big sized cup holders and a detachable bag to hold sunscreen, phones, and other smaller items. It then folds up easily for storage when not in use.

Looking forward to using it to go to grandchildren's sporting events, tailgating, and to the neighborhood pool!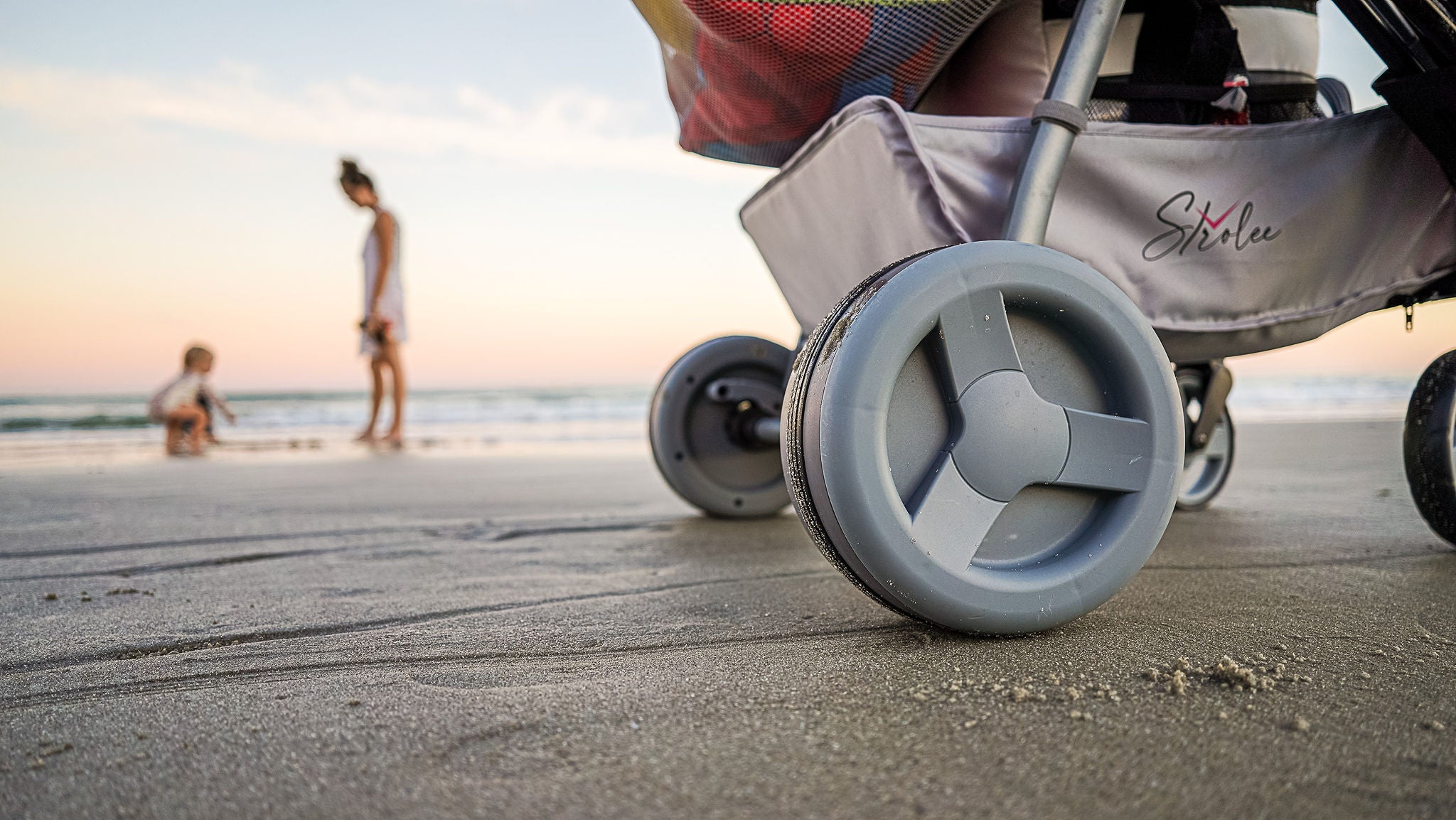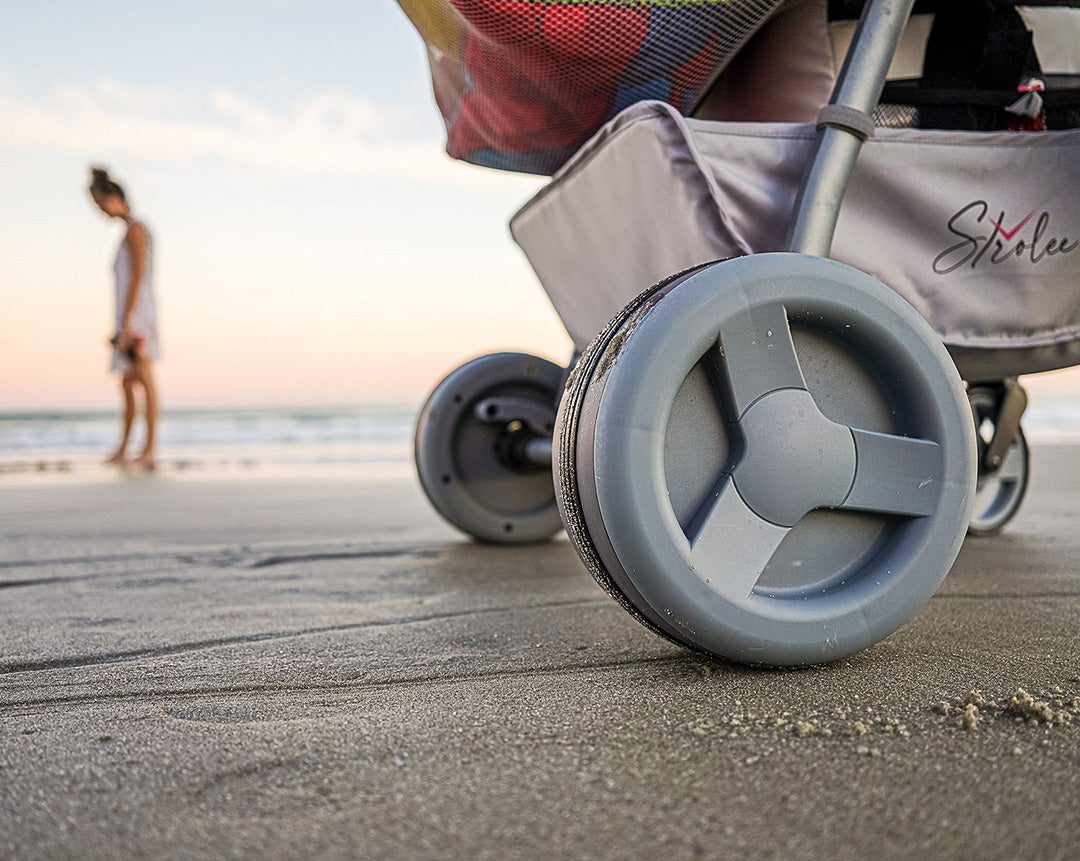 Making The Impossible, Possible
Give your family the experience they deserve with Strolee!