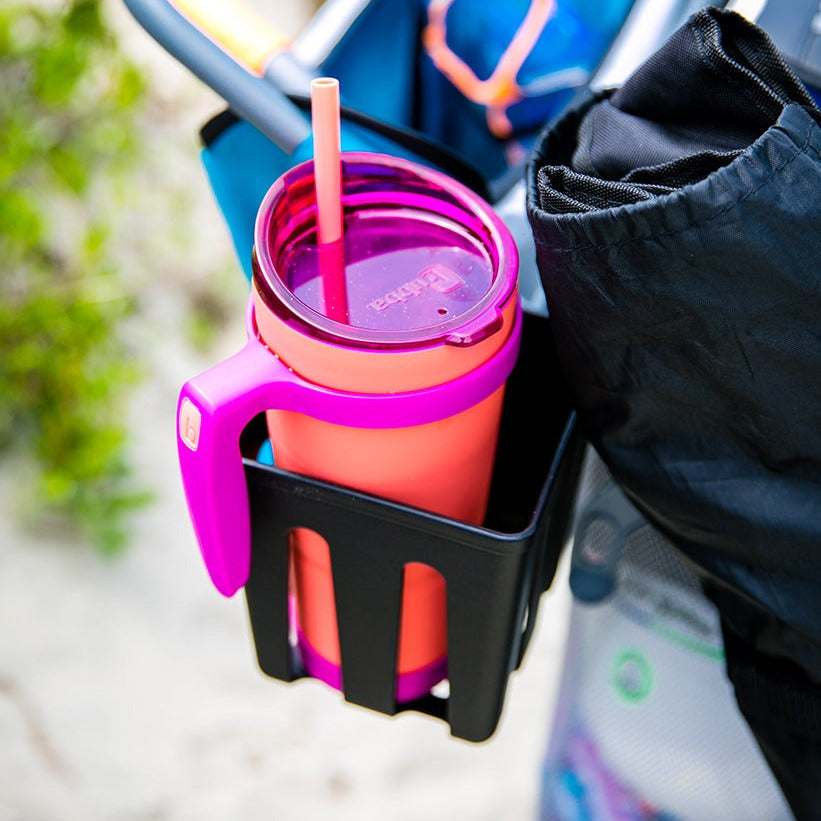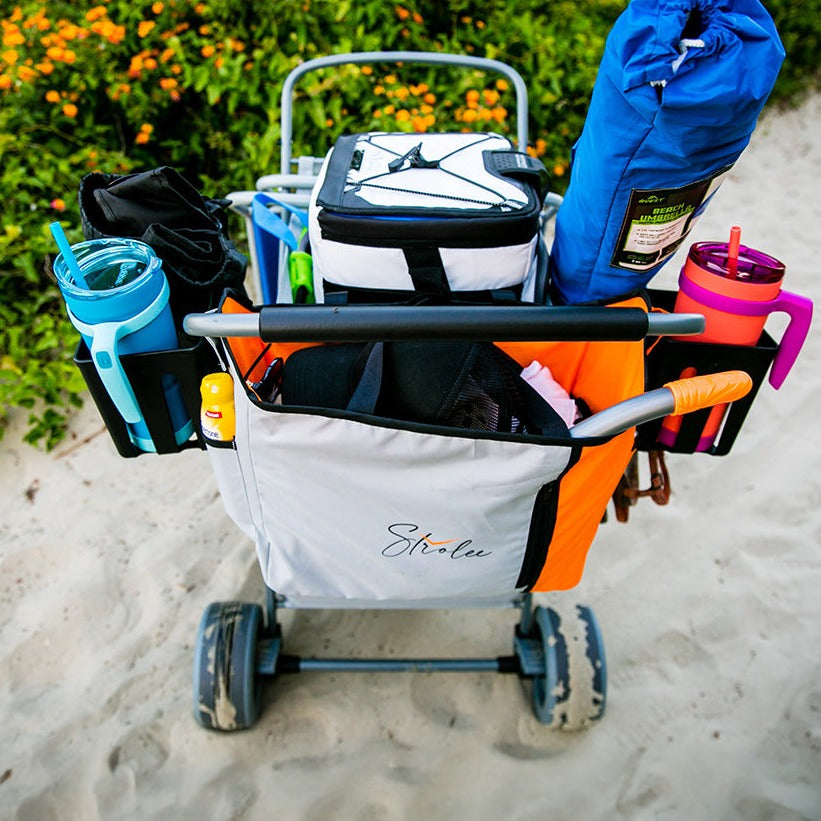 Beach Cart Oversized Cupholders
---
These aren't your typical cup holders! These cup holders not only hold your drinks, they can be used to hold extra chairs, canopies, fishing rods, umbrellas, you name it!
When our oversized cupholder is mounted on the top, they are the perfect holders for your smaller items or oversized insulated mugs. When mounted on the bottom of your cart, they are the support system for your larger items like folding chairs, beach umbrellas etc... 
Your cart will arrive with two oversized cup holders but many customers decide to purchase two more to allow for even more storage options.