Travel in Style & Safety
Jet-set with your fur baby in unmatched comfort! TSA-approved and seamlessly compatible with our Luxury Pet Strolee. Every journey just became a joyride.
"If you're a pet parent on the move, this is a must-have"
Never thought traveling could be this stress-free! The Strolee Pet Travel Carrier is a game-changer. Our weekend trips have become so much smoother. The best part? Watching my little guy snuggle up and enjoy the ride in comfort.
Sarah C. Strolee Pet Travel Carrier Customer
More than Just a Carrier, It's Their Comfort Zone On-the-Go!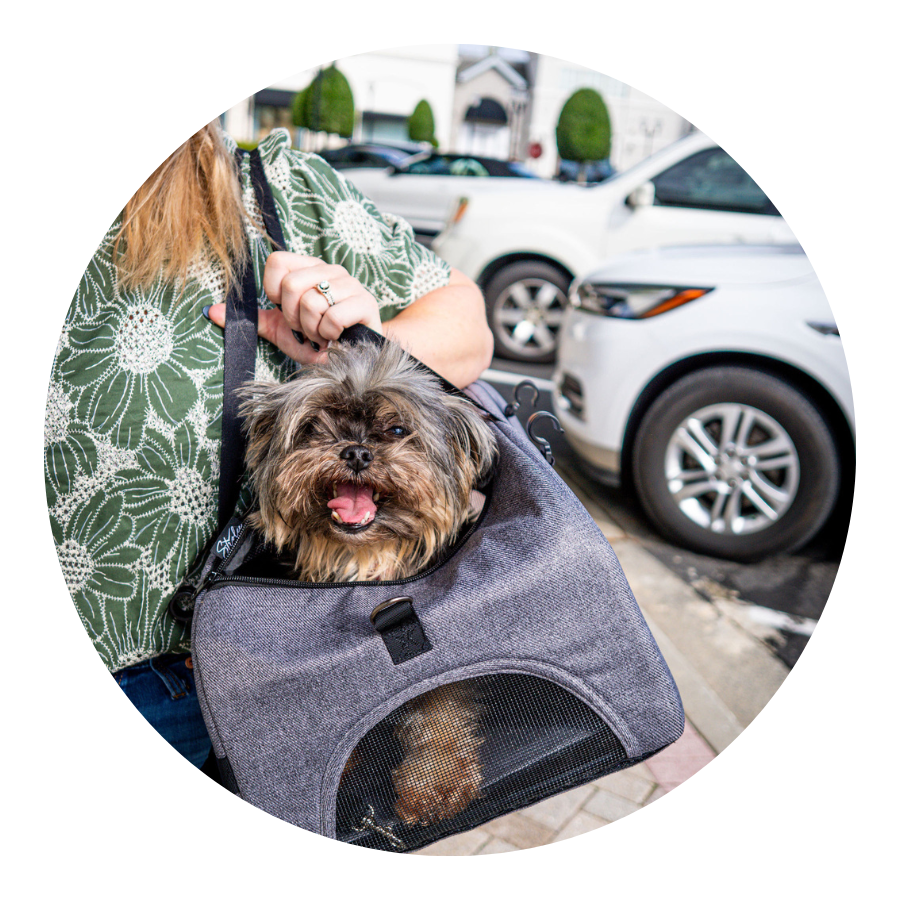 Comfort on the Go
Whether it's a quick trip to the vet or a long journey, the Strolee carrier provides a cozy haven for rest and relaxation.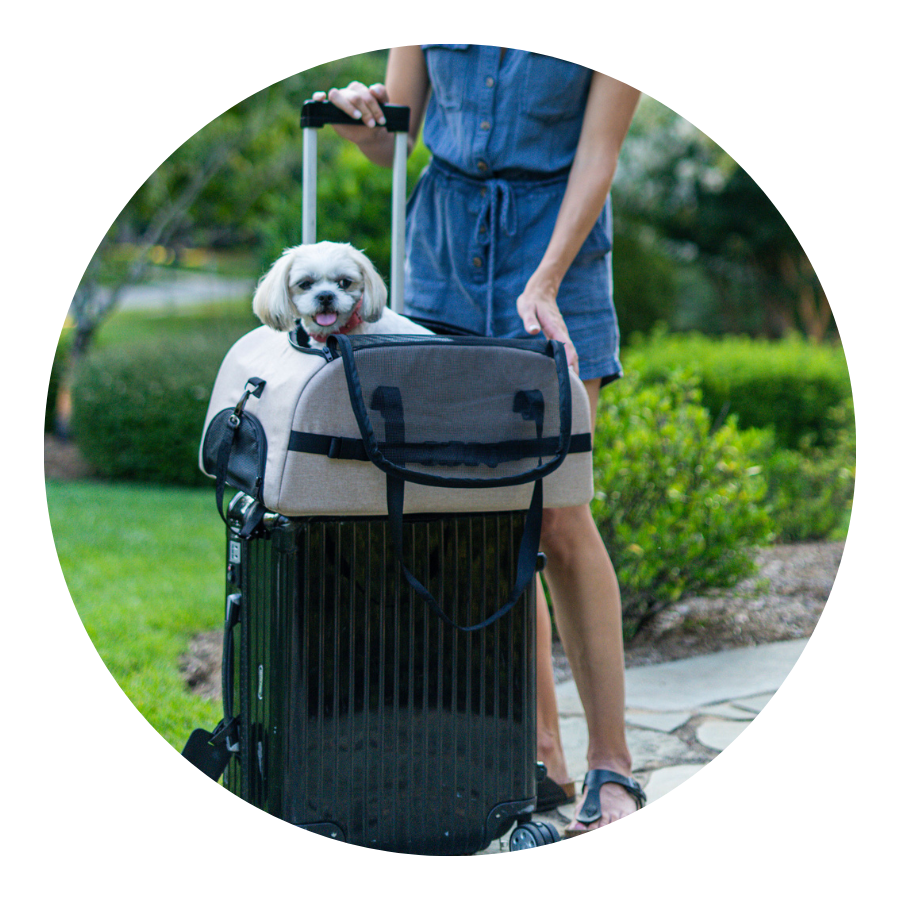 Reduced Stress during Air Travel
This TSA approved carrier gives your furry friend familiar smells and a dedicated space. Pets can feel more at ease during plane rides.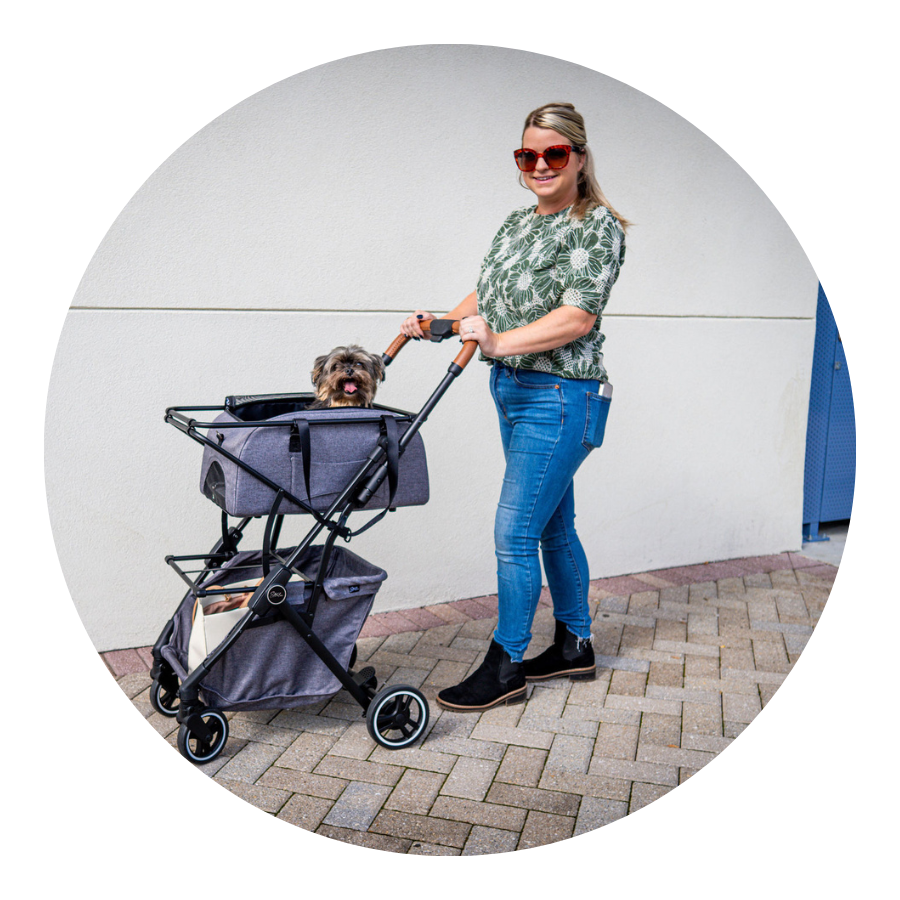 Seamless Transitioning
No more being shuffled between various containers. Move from a leisurely stroll in the Luxury Pet Strolee to a car ride without the discomfort of changing spaces.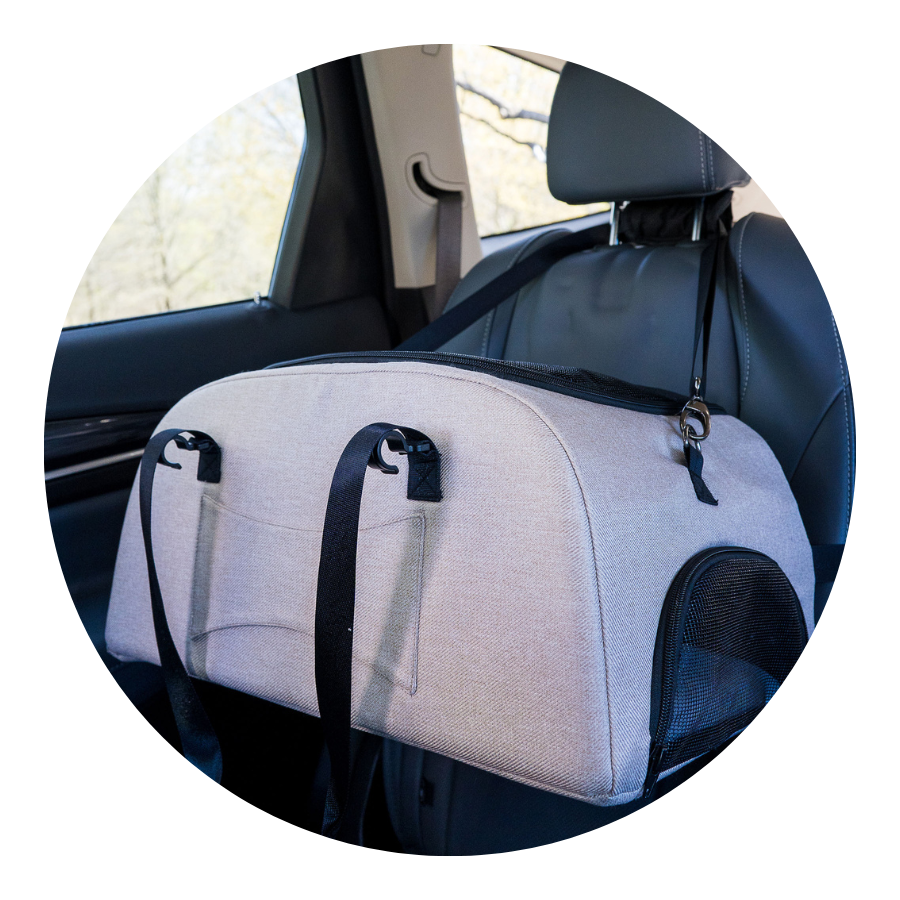 Safety During Car Rides
No more slipping or sliding. The carrier doubles as a car seat, ensuring they're safely buckled in during drives.
Protection from Overstimulation
Busy places can be overwhelming. The carrier offers a protective barrier from the hustle and bustle, reducing anxiety.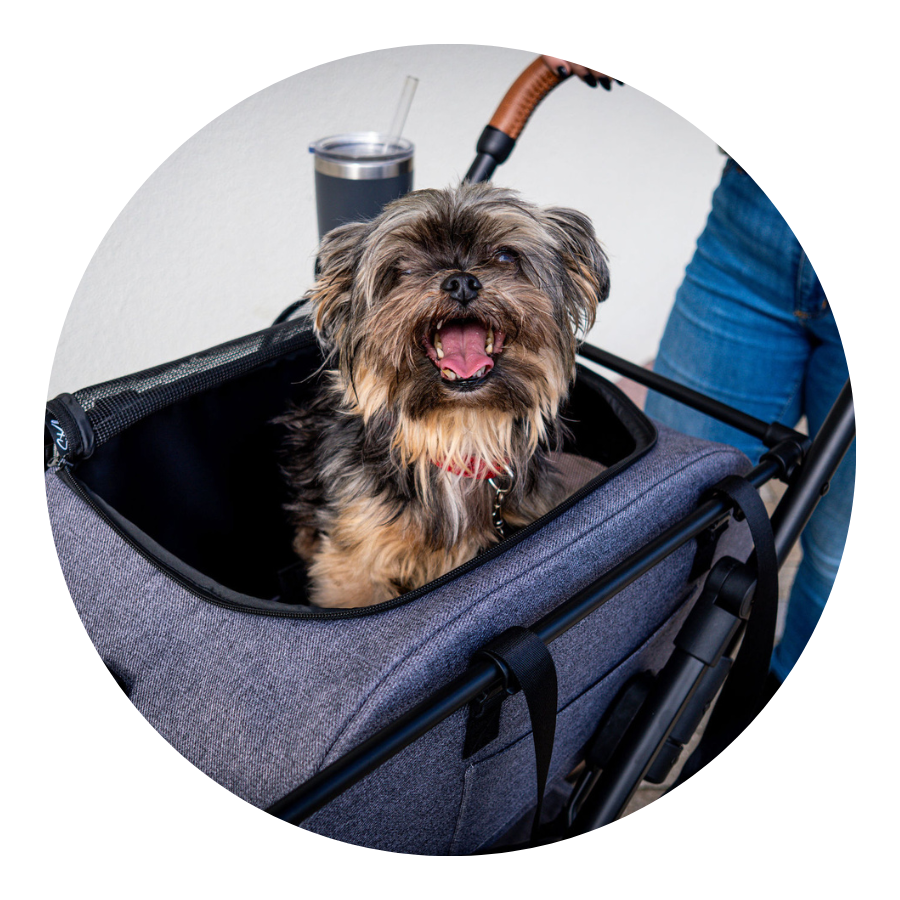 Consistent Environment
Familiar smells and toys within their carrier provide a consistent environment, making new places feel a bit more like home.
Exploration Without Exhaustion
Elderly or tiny pets who tire easily can still experience the joy of new environments, with a comfortable place to retreat when they need a break.
Eye Contact Reassurance
Being able to see their human during trips offers additional comfort, reminding them they're not alone.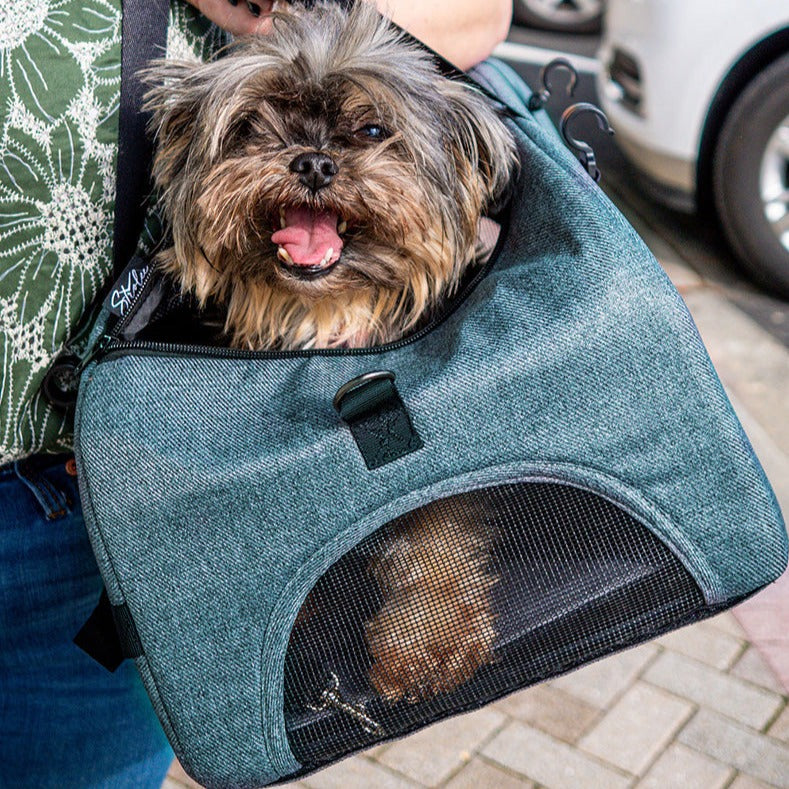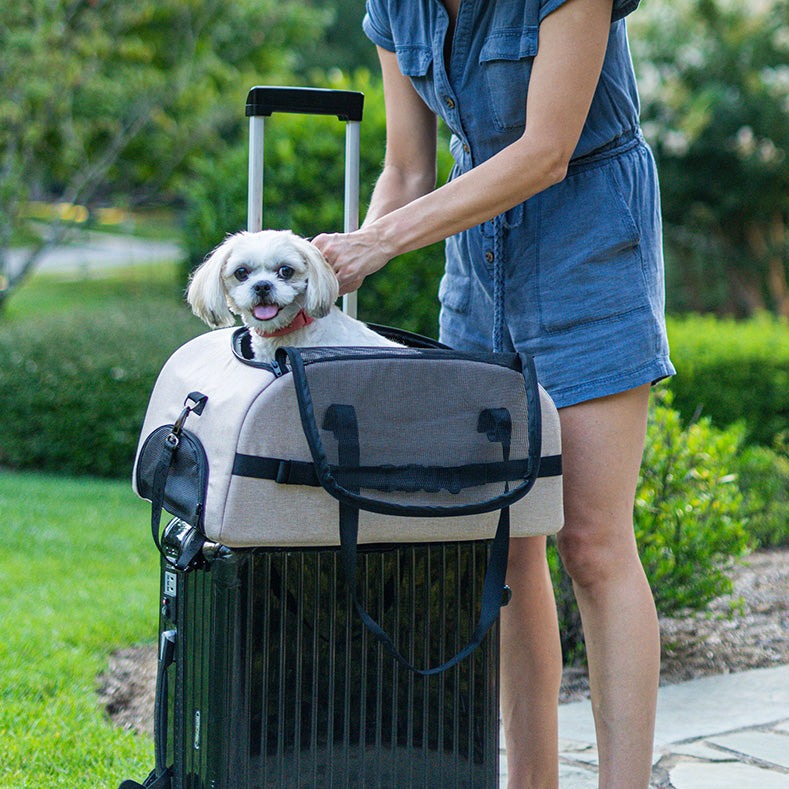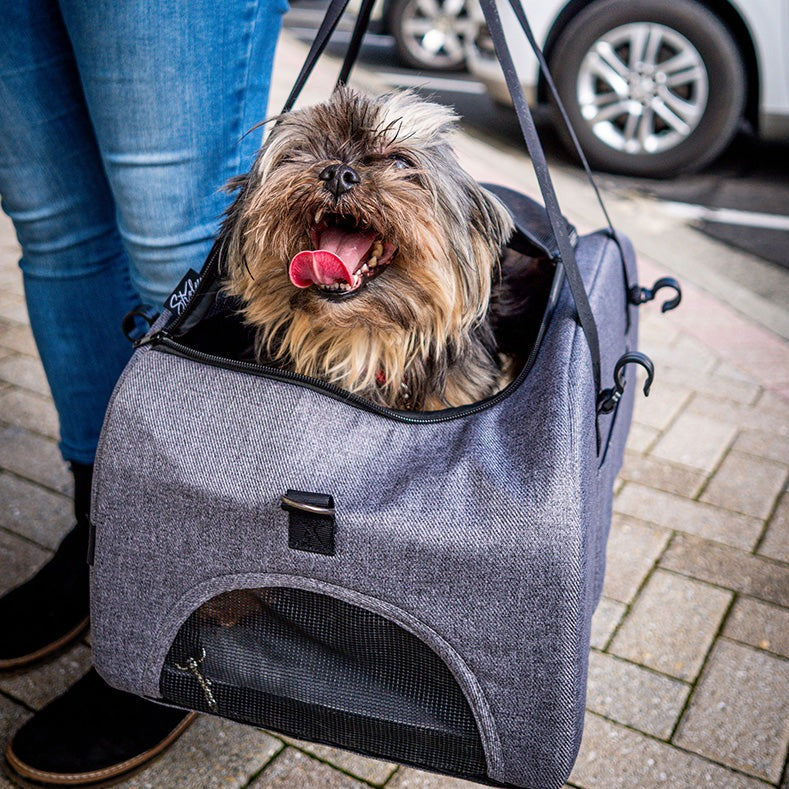 Elevated Car Seat & Airplane Travel Carrier
---
Ensure maximum safety and comfort during travel with the Strolee Pet Travel Carrier & Car Seat. This TSA approved pet carrier is the perfect travel companion. It is also compatible with the
Luxury Pet Strolee
for added convenience.
Your satisfaction is our top priority. If you're not completely satisfied with your Strolee Pet Travel Carrier within the first 30 days, we'll offer a full refund, no questions asked. Your pet deserves the best, and we're confident this will live up to that promise.