Fully Loaded 2 Pet Stroller Bundle
Experience unmatched luxury with the Strolee Pet Stroller - hailed as the world's finest pet mobility solution. Crafted using premium materials, it promises unparalleled luxury and durability. Every feature, from its ultra-lightweight design and plush double-padded cushion for your pet's comfort, to the high-visibility wheels, has been thoughtfully curated.  Experience the Strolee difference!

 
Whats Included - Fully Loaded 2 Pet Bundle
Luxury Pet Stroller
Lower Pet Seating Add On (For 2nd Pet)
Strolee Parent Organizer
Strolee Center Storage Add On
2 Year Unlimited Warranty
FREE Shipping
Add any accessory below and save 10% on your entire order!
Lightweight Luxury for Your Furry Friend
Strolee is a versatile and innovative cart designed to simplify the lives of pet parents. Its sleek design, ease of use, and stress-free functionality makes Strolee the option of choice for pet parents looking for a safe and reliable stroller.
Material
High-End 600D Waterproof Melange Fabric
Frame
Lightweight, strong, high-grade aluminum frame
Weight Limit
Pet Bassinet -50Lbs - Stroller Frame - 75Lbs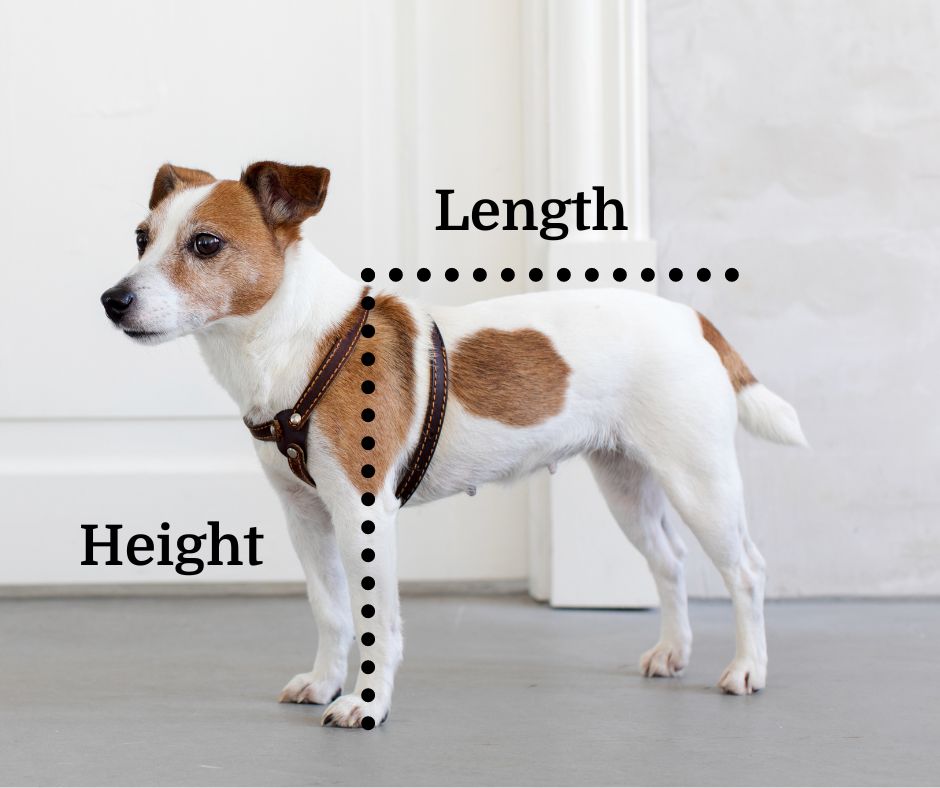 Will My Pet Fit?
Body Length: Measure from the back of the neck to the base of the tail.
Height: Measure from feet to shoulders.

The pet bassinet is 22"L x 12"W x 19"H & has a weight limit of 50lbs
This product is rated 4.9 of 5.0 stars.
It has received 11 reviews.
What's Included- Fully Loaded 2 Pet Bundle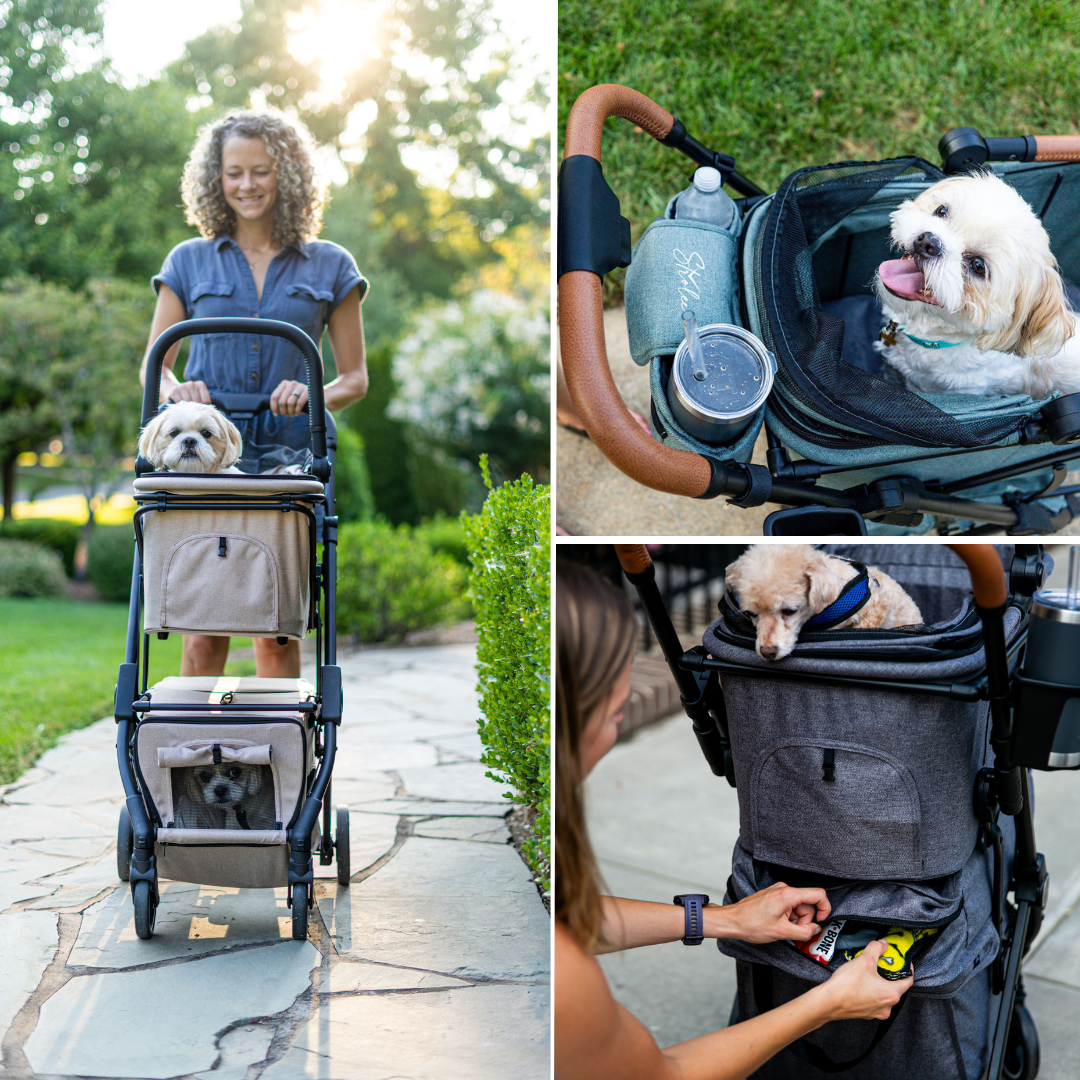 Why Pet Parents LOVE Strolee
Daisy LOVES riding in her Strolee!
"I was hesitant about getting a pet stroller, thinking it might be another bulky addition to my home. But Strolee changed my mind completely!

Not only is it super lightweight, but the ease of folding it with one hand has been a game-changer during our trips to the farmer's market.

Plus, my little Daisy seems to enjoy every ride, cozy and safe. Worth every penny!"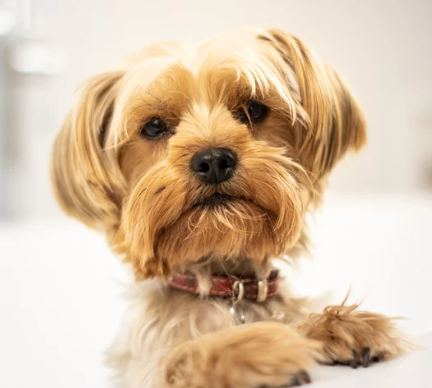 The best pet stroller we've owned
"Having used several pet strollers over the years, I can confidently say that Strolee stands out!

As a long time dog mom I've owned more pet strollers than I'd like to admit. But now I can say we've found the one!

It's become Stella's favorite way to get around, and honestly, mine too!"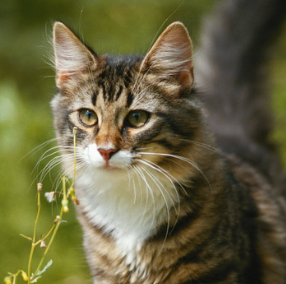 My cat approves!
"Back in the day, I'd try and travel with Sir Pounce (my cat) using a backpack. It worked, but he never seemed too thrilled. Especially since he couldn't really see much. Just a few weeks ago was his first ride in our new Strolee. And let's just say he's obsessed! He's got a panoramic view and space to stretch.

Swapping the backpack for Strolee? Best decision ever!"
Treat Your Furry Friend to a First-Class Experience

Crafted with super high-end 600D waterproof melange fabric and a high-grade aluminum frame, the Strolee Pet Stroller provides unparalleled luxury and strength.

Your pet's comfort is our priority, and with the double-thick pad (which is easily washable), your companion can lounge in absolute luxury.
Weighing in at a mere 15lbs and boasting a one-hand easy fold system, the Strolee Pet Stroller promises portability without compromising on luxury.

Whether you're off to the cafe, park, or a weekend trip, convenience is always by your side.
Convenience at Your Fingertips

With features like an oversized storage basket for your essentials, an included cup holder, and an optional leash & bag accessory hanger, or optional parent organizer every outing becomes hassle-free.

And the leather-wrapped handlebar offers a touch of elegance to your grip.
Every Detail, Designed for Delight

With a detachable bassinet, adjustable canopy, and mesh peekaboo window & air vent, your pet can experience custom-tailored comfort.

Whether they want to soak in the sun or catch a cozy nap, Strolee ensures they do it in style.
With no tools required, setting up the Strolee cart is quick and hassle-free, saving you time and effort. Simply snap the wheels into place, and you're ready to embark on your adventures.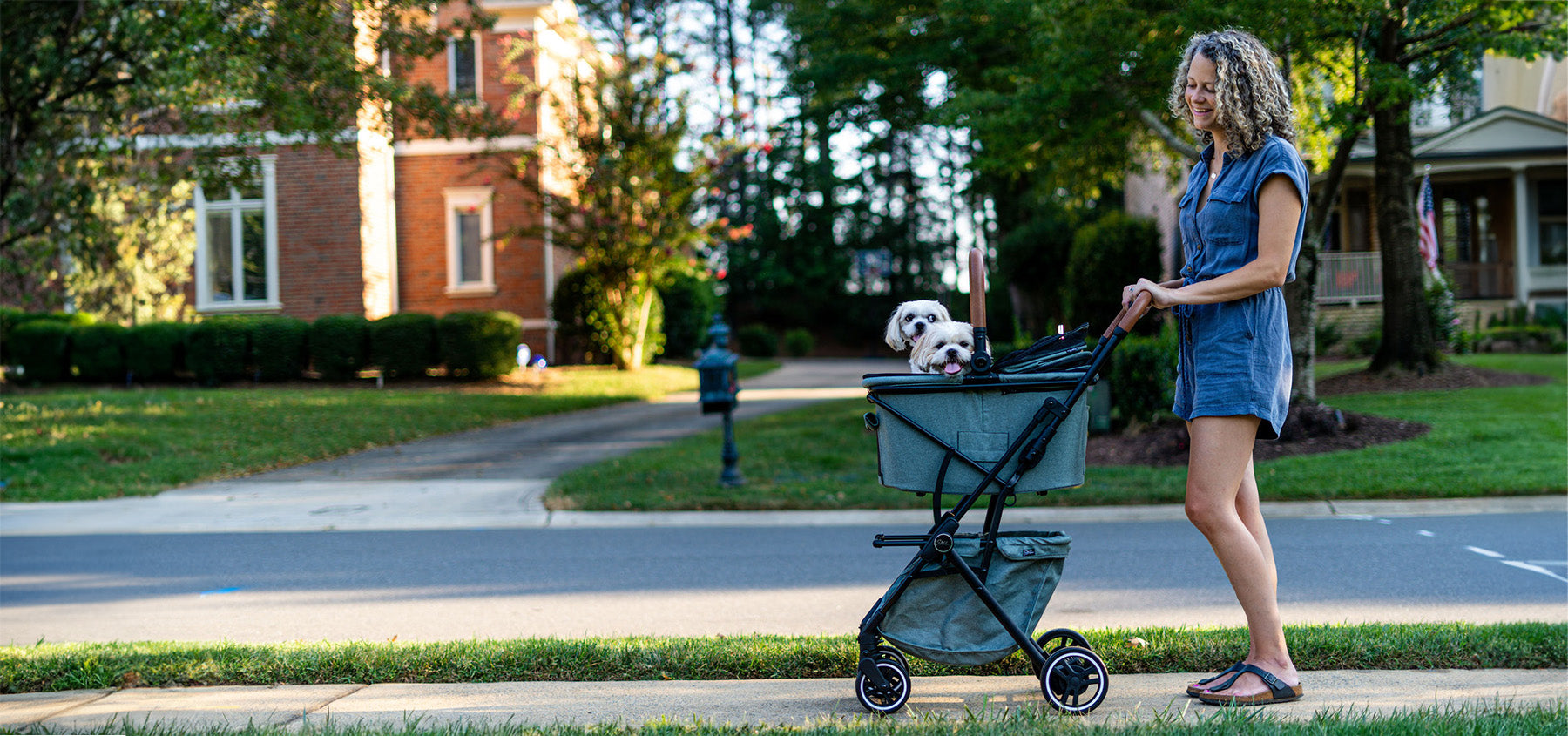 When Only the Finest Will Do for Your Furry Friend
From city streets to park trails, every journey becomes a lavish experience.
Give your pet the comfort they deserve with Strolee!